Luxury vacation experiences
Into Seychelles.com, based in San Francisco, specializes in designing luxury travel to the Indian Ocean islands of Seychelles. Our travel services are custom-tailored exclusively for couples interested in exploring romantic island hideaways and world-class diving locations.
With over a decade of experience in luxury travel planning, we've developed a destination portfolio consisting of top of the line, romantic beach resorts ranking amongst the world's best. This website showcases our online collection of hand-picked Seychelles resorts, paired with deluxe travel experiences in Paris and on luxury safari in Africa.
Call our Seychelles specialists today on
(415) 814-6676 (7am to 5pm Pacific) to discover a more alluring outlook on visiting the Seychelles. We look forward to hosting your stay in the Seychelles.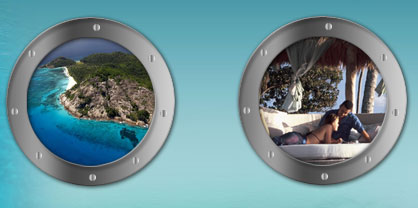 © Into Seychelles.com is a Guided Safaris, Inc travel website. All Rights Reserved.
About Into Seychelles